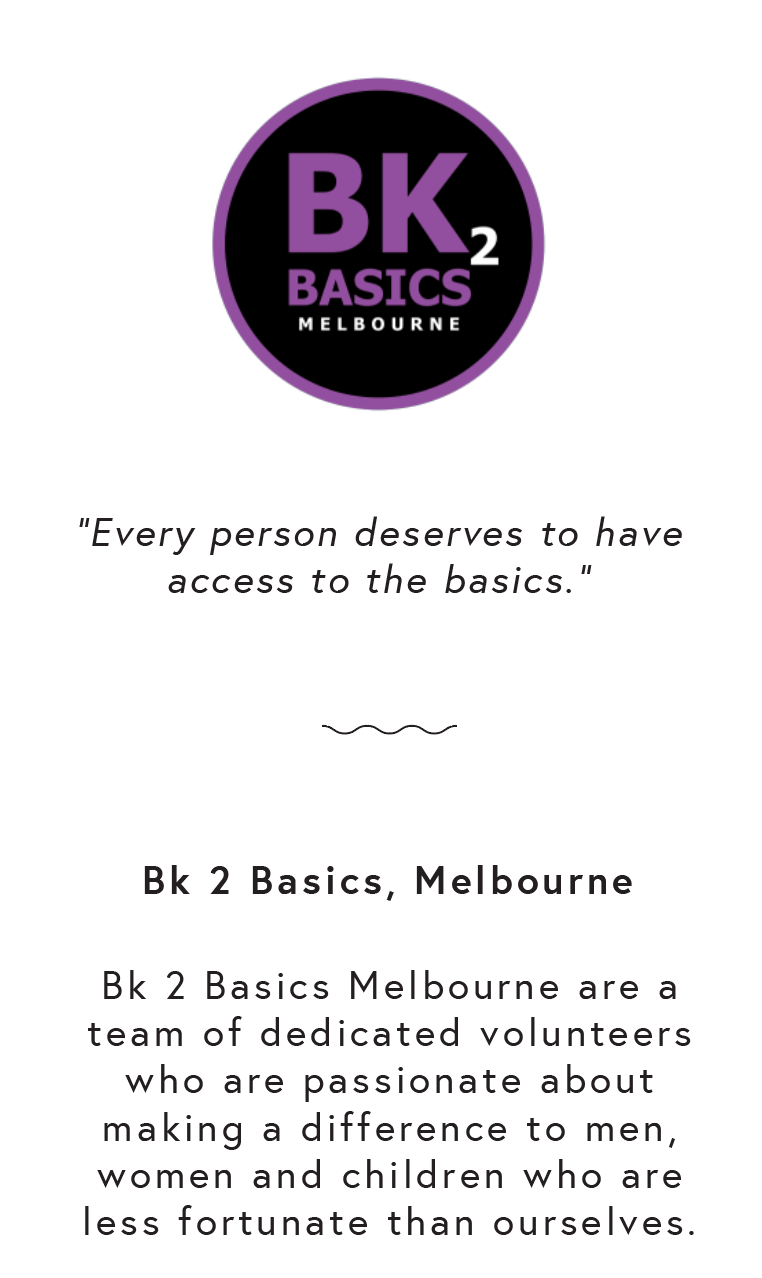 Cleanse & Co.mmunity was able to make a $20,000 to Bk 2 Basics, Melbourne, supporting their wonderful charity and providing goods for those in need.
We were also able to help out serving meals and fresh food at their local food drive.
Cleanse & Co.mmunity has also started a GoFundMe for Bk 2 Basics Melbourne to help fund a new food truck, as of May 2022 we have raised $8,070.
Find out more and donate via the link below:
https://www.gofundme.com/f/4uz89j-charity-food-truck

Find out how you can help via their website:

https://bk2basicsmelbourne.org/